In the era of digital commerce, social media has become a powerful tool for business growth. The dropshipping industry, characterized by its digital-first nature and its reliance on targeted marketing, is no exception. Harnessing social media effectively can provide several advantages for a dropshipping business, from increasing brand visibility to driving sales and customer engagement.
Social Media: A Modern Marketing Powerhouse for the Dropshipping Business
Today's consumers spend a significant amount of time on social media platforms. These platforms have evolved into more than just communication channels; they are places where consumers discover brands, learn about products, and make purchase decisions. This makes social media an indispensable marketing channel for dropshipping businesses.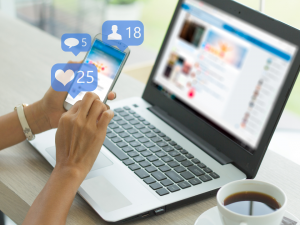 The power of social media lies in its ability to reach a vast audience and to target specific customer segments. With a clear understanding of your target audience and a well-crafted social media strategy, your dropshipping business can reach and engage with potential customers on a level that traditional marketing channels might not be able to achieve.
Building Brand Visibility and Trust
Social media platforms offer a great avenue for building brand visibility and trust, both of which are essential for the success of a dropshipping business. Posting regular content related to your products and industry can create a consistent brand image and keep your business at the forefront of potential customers' minds.
User-generated content, such as customer reviews and testimonials, can be shared on your social media profiles to instill trust in your brand. Moreover, social media provides a platform for businesses to engage with customers directly, answer their queries, and resolve their issues, which further enhances trust and loyalty.
Driving Sales Through Social Commerce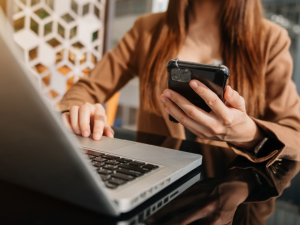 One of the most exciting developments in social media marketing is the rise of social commerce, which involves selling products directly through social media platforms. Facebook Marketplace, Instagram Shopping, and Pinterest's Buyable Pins are prime examples of this trend.
By setting up a social commerce channel, a dropshipping business can provide a seamless shopping experience to their customers. Consumers can discover, learn about, and purchase products without leaving their favorite social media platform, making the buying process effortless and thereby increasing conversion rates.
Influencer Marketing: The Social Media Advantage
Influencer marketing, another trend fueled by social media, can be particularly beneficial for dropshipping businesses. Collaborating with influencers who have a strong following in your niche can give your brand exposure to a large, engaged audience.
Influencers can provide authentic, relatable endorsements of your products, which can drive traffic to your online store and increase sales. Given that consumers often look to influencers for product recommendations, this can be an effective strategy for growing your dropshipping business.
Conclusion
Social media is a dynamic and potent tool that, when used effectively, can drive the growth of a dropshipping business. From building brand visibility and trust to facilitating social commerce and influencer marketing, the benefits of harnessing social media are multifaceted.
However, to reap these benefits, businesses need to understand their target audience deeply, produce high-quality and relevant content, and engage actively with their followers. In a digital age where consumers value authenticity and convenience, a well-executed social media strategy can set a dropshipping business apart from its competitors and pave the way for its success.
Remember, social media is not just a marketing platform; it's a place to connect, engage, and build lasting relationships with your customers. So, as you venture into the world of social media for your dropshipping business, remember to keep it social, keep it authentic, and keep it customer-centric.